FW20 Collection
Keep choosing future
In FW20, Napapijri chooses future by travelling to Finland and celebrating its nature, folklore, and sustainable ethos. Finland's breath-taking landscapes and conservative attitude toward nature drive our exploration of design, sustainability, and innovation and take us back to our outdoorsy DNA , with a nod to the very origin of our name, which means "Article Circle" in Finnish.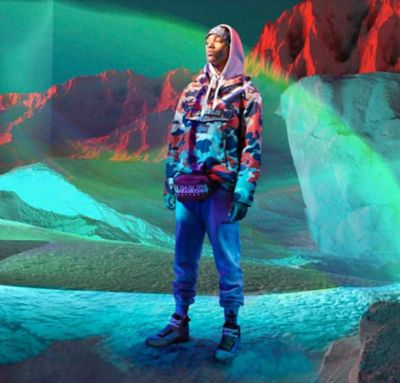 Our Icons, Our DNA
A duffle bag. Two jackets. This is what our DNA is made of. We have come a long way since 1987, yet Bering, Rainforest and Skidoo still stand as the quintessential Napapijri items, where pioneering spirit meets passion for design, sustainability, and innovation.
Discover our Icons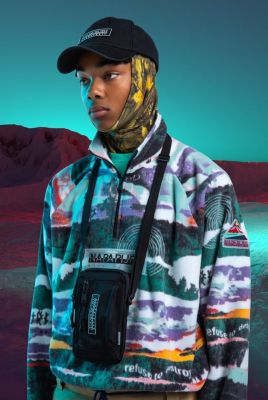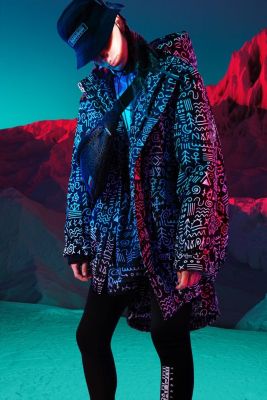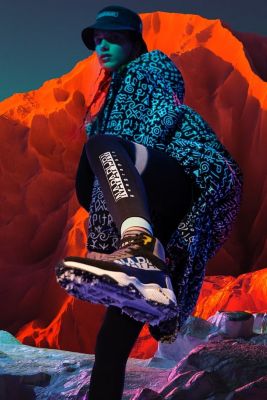 The Tribe Streetwear Collection
In FW20, The Tribe marries streetwear with a sharp return to the outdoorsy aesthetic. Under the creative supervision of British designer Martine Rose, it revisits archive items such as 1990s Skidoo jackets and polo shirts using Napapijri's iconic use of colour block and textural juxtapositions, while Finnish folklore meets Napapijri in a series of colourful graphics that unapologetically draw attention to the need to protect, defend, and save the Earth.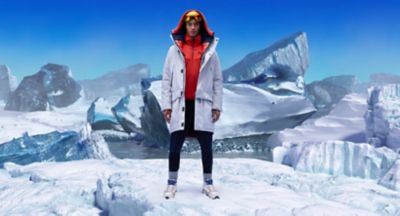 20-22° Series
The pinnacle of Napapijri's innovation for FW20, 20-22° Series takes its name from the average temperature at which the human body is most comfortable. Each item is engineered to easily adapt to temperature shifts from indoor to outdoor environments, granting superior thermoregulation. All the items in the 20-22° Series are made of high-quality, partially recycled, water-resistant materials, and are completely down-free.
Ze-Knit: Digitally Knitted Collection
Napapijri's cutting-edge collection of digitally knitted urban wear, created through smart manufacturing. Each garment is digitally knitted using a single, dope-dyed yarn, a process that could reduce waste by saving raw materials, water, and chemical dyes.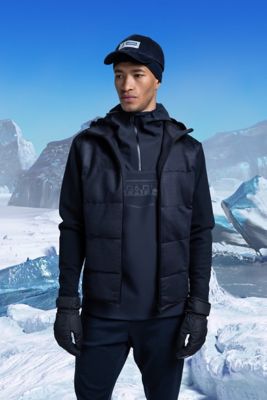 Ease: Supima Cotton Collection
FW20's Ease collection, made of premium Supima cotton, continues The Wonder Collection's naval inspiration through natural tones such as camel, navy blue, mélange grey and geometric lines inspired by life at sea. The whole collection is defined by small reflective details and orange traits that unify all pieces into one aesthetic concept, the brand's logo in performing prints, and reflective thread details on the chords
Circular Series: circular, 100% Recyclable Jackets
The Circular Jackets are 100% recyclable thanks to their mono-material composition. Fillings and trims are made of Nylon 6, while the fabric is made of ECONYL® Regenerated Nylon, a high-performance nylon 6 yarn recycled from discarded fishing nets and other waste materials.