One Icon, Many Faces.
The Rainforest Jacket
An unmistakable anorak cut, an even more unmistakable kangaroo pocket: season by season, The Rainforest Jacket merges fashion and function with its unique laid-back style. And yet, like a true Icon, it keeps changing, evolving, and embracing the spirit of the time.
How? By channelling Napapijri's pioneering spirit through an ever-evolving range of colours, prints, and features: from extra-pocket to recyclable materials, it talks to the spirit of urban dwellers and outdoor adventurers alike.
54.4287°N,2.9613°W
Discover also:
Men
/
Women
/
Kids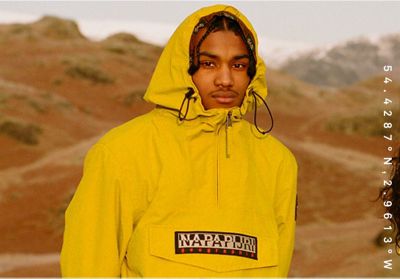 Rainforest Summer
Rainforest Winter