Meet our new Ambassador
With a string of succesful roles that have confirmed him as one of his generation's leading talents, Taron Egerton is the perfect embodiment of Napapijri's 'Choose Future' mindset. Confident, dedicated, and driven to push boundaries: Taron shares our values, our vision to pioneer the future with a positive mindset and a genuine wish to play his part.
In our FW20 Choose Future campaign, Taron wears the three styles that better represent Napapijri's commitment to design, sustainability, and innovation: Skidoo Anorak – our iconic heritage anorak that uses Thermo-Fibre® padding as an animal-free alternative, the Circular Series – a family of fully recyclable jackets entirely made of Nylon 6, and the 20-22° Series , a range of winter jackets engineered to easily adapt to temperature shifts from indoor to outdoor environments.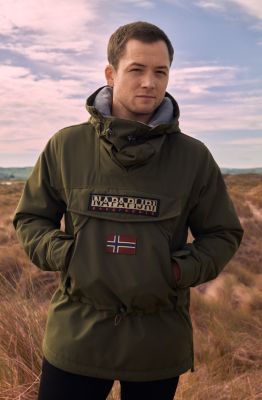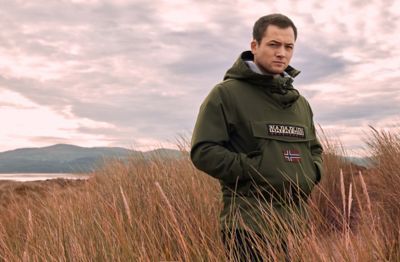 At home in the future
Taron Egerton x Napapijri was shot in Taron's hometown of Aberystwyth, Wales. The campaign features locations close to Taron's heart and draws a close connection between his attachment to his roots and Napapijri's unending connection with its DNA.
As we strive to Choose Future, our origins sit within ourselves to build us up and inspire our efforts by reminding us our the importance of nature and to call us into action to protect it. The images were captured by international celebrity and fashion photographer, Charlie Gray, and represent the latest installment of our ongoing 'Choose Future' campaign series, which first debuted in 2019.
Get Taron's Complete Look